Man­u­factory
How is the VETONO collection created?
COLORS AND IN­SPIR­A­TION
At the beginning of all reflections on a new collection are always the colours at VETONO. Diverse inspired by themes out of nature and also by art, painting, architecture and interior design.
VETONO LOVES COLOUR
Our seasonal colour concept combine the feedback of our valued customers with of course the latest trends. We offer up to 12 different shades that can play with each other.
Ideally the new colours also fit into colour ranges of the past, this allows the VETONO woman to combine with seasons.
As a special service, we offer the entire colour palette of our seasonal concepts in our basic qualities.
FABRICS AND YARNS
Selected materials, natural, soft and flowing are developed in exclusive designs mostly exclusively for the VETONO collection.
The fabric and yarn selection establishes the quality of the VETONO collections. Flowing fabrics and soft, fancy knitwear and jersey programs, preferably made from natural materials, are at the heart of every collection.
The interplay with moving surfaces creates expressive combinations. Individual pieces can be easily integrated into the existing wardrobe.
The seasonal colour concept is translated to the selected qualities of the collection. All materials: woven fabrics, jerseys and knitted yarns are dyed in these colours and carefully matched to each other for good combinations of the styles. The exclusive prints and colourful fabrics in fitting colourways combine the colours and create collection themes.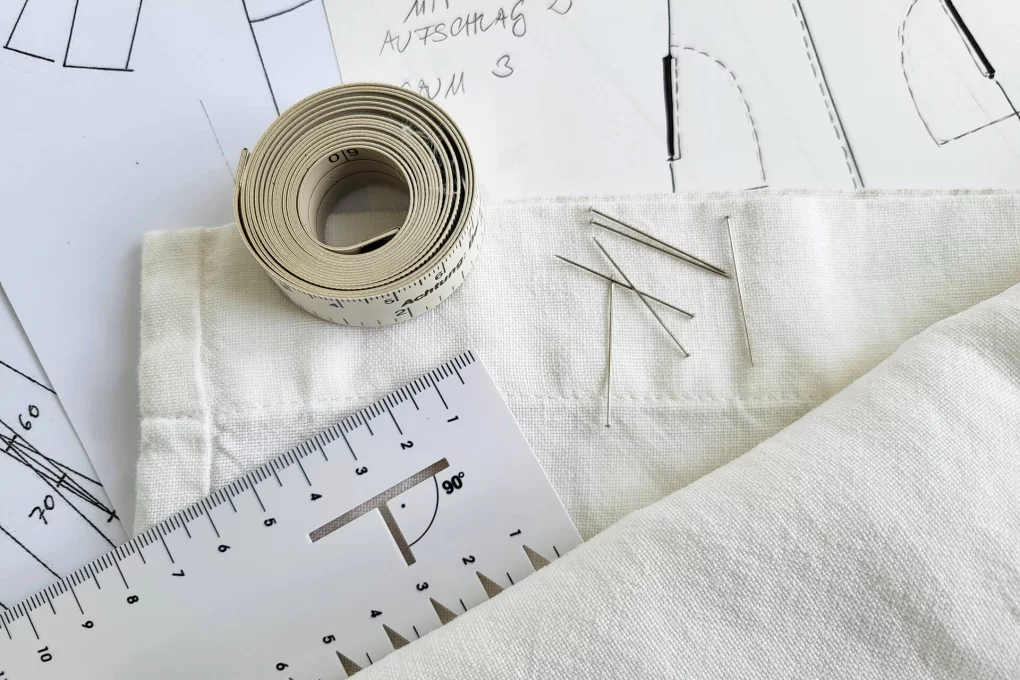 STYLES
In the development of the new VETONO styles, the right material, the fine-tuned fit and their sophisticated workmanship play a key role.
To ensure optimal implementation of the new ideas, designers and technicians work closely on site with partners in the production companies.
In the prototype fitting on our fitting models, each new style is checked by the development team and fine-tuned in design, cut and workmanship before it is improved for the VETONO collection.
In this way, perfectly finished designs are created for the typical, authentic and feminine VETONO look.