Soph­ist­ic­ated and in­di­vidual
"We love women and want to make them even more beautiful with our fashion."
Wilhelm Sommer, CEO VETONO
VETONO – a very special style.
Selected materials, natural, soft and flowing are developed with exclusive designs for the VETONO collection. The colours are specially selected for each collection and carefully composed with the various fabrics and yarns.
This results in perfectly crafted models for the typical, authentic and feminine VETONO look.
A fair and cooperative partnership and a reliable and confidential service for all our customers is part of our philosophy.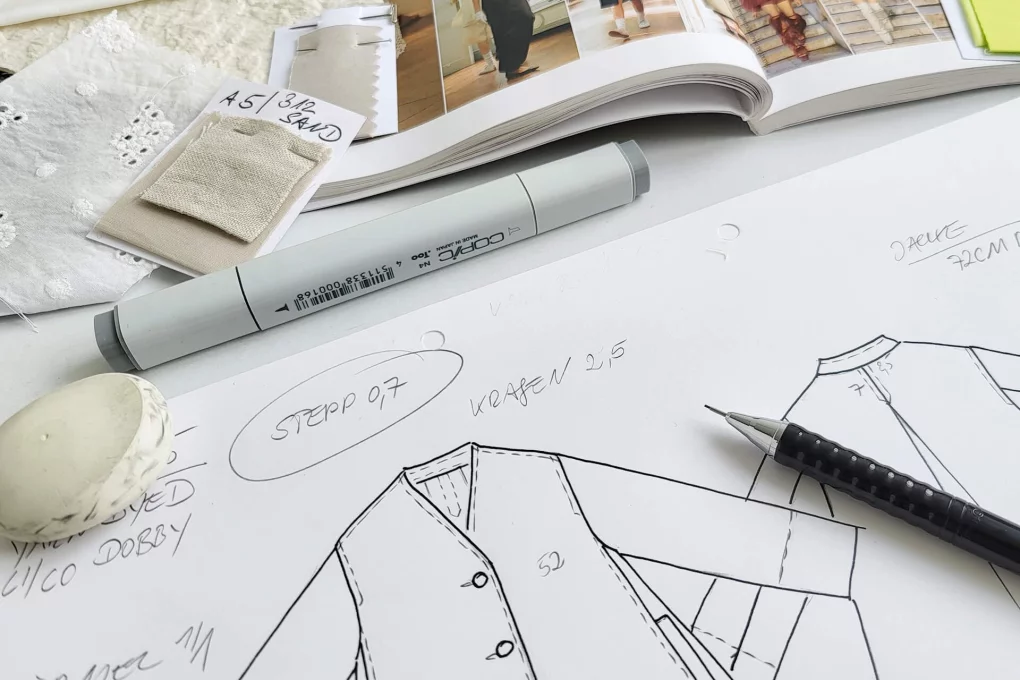 Design
The typical VETONO woman has a mind of her own and stands fully in her life. She is self-confident and she likes to underline her personality with a casual feminine look.
She cares much about her own style, good quality and fit.
EVERYTHING IS ABOUT HIGH-QUALITY AND NATURAL MA­TER­IALS
The fabric and yarn selection is key for every VETONO collection. Therefore, the natural origin and sustainable processing of the fibres has always been part of VETONO's DNA and of course plays an important role in the selection and development of our collection materials.
We are on the way to a resource-saving, sustainable future and increasingly use fabrics made from ecologically produced yarns.